Rhodes tickets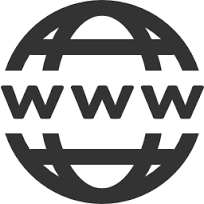 Künstler-Website

Facebook

Twitter

Eventalarm für Rhodes
Video
Künstler Biographie
Musicians who entertain a degree of self-doubt about their craft aren't exactly rare. Indeed, it can sometimes seem like a requirement of the job that they should feel a bit uncertain of their place in the musical scheme of things, for all that the sounds they make strike us as sublime. If that stark and often baffling contrast is a time-honoured one, the Hertfordshire-born singer-songwriter Rhodes manages to take it to new extremes.
Here is a singer blessed with a voice of stripped-back, stop-you-in-your-tracks beauty and honesty, whose early EPs, Raise Your Love and Morning, saw him compared to the likes of Jeff Buckley and Adele, whose singing conveys emotion at its most visceral and soul-baring. So it comes as a surprise, to put it mildly, to discover that Rhodes only began singing – and only found the confidence to do so – as recently as two years ago. You sort of want to shake him when he mentions this; and go: 'Wake up!' Because his voice is so magical, so evocative, it's impossible to imagine that its owner wasn't singing as soon as he could talk.
"It's true," Rhodes laughs, when I tell him just how unlikely it seems. "I've been playing the guitar since I can first remember, and my dad plays too; but singing was something I was just too afraid to do. I've got hazy memories of singing when I was a very young child, and my mum and dad and all their friends laughing – so maybe that's the explanation, because if it's something I can still remember; perhaps that's the reason for the insecurity."
Playing in a band with his childhood friend Tom, Rhodes stuck to the guitar, switching to the bass when he moved to London and joined another band. Music has always meant everything to him, he says – the blues, principally, his love of which was nurtured by his dad. "Me and my dad would listen to blues records and to bands like Cream when I was little. I was obsessed with Robert Johnson. With Tom, his sister is older than him, and she had all the cool records, things like Nirvana, Blur, Oasis, and their parents had some amazing old albums, too. We'd sit in the attic listening to Wishbone Ash and Rory Gallagher."
Rhodes's local town of Hitchin, where he went to college, was, the singer says, "full of lots of really clued-up musicians, and we used to meet up most nights at this place called Club 85, there was a set of bands that always used to play there. And college opened me up to some completely new genres of music." His band rehearsed at weekends in an old warehouse, making music he describes as "pretty experimental stuff; we had a sax-player, a Hammond organ. My guitar-playing was rooted in the blues, and we loved a dual solo; me and the sax-player were always doing them." But no singing? "No, none.
I didn't want to draw attention to myself. Sometimes I'd go up to the mic and try a backing vocal, and think: 'That sounds horrible.' I saw Tom the other night, he said he'd been going through all the tapes he made of us rehearsing, and there was one where he's screaming at me, going: 'Why won't you sing?'"
It took the move to London for that to change. Playing the bass in his new band was, says, Rhodes, a real eye-opener. "It taught me a lot about putting songs together, about rhythm and what gives a song its backbone; and about how important the bass is." Alone in his flat, Rhodes began experimenting with sound. "When I first started writing, I used to turn the reverb up really loud, and sit there looking out at this huge tree, swaying in front of my window. It was so therapeutic. It was just soundscapes back then, almost like film music, which I love; but to me, they meant something as pieces of music, even though there were no words. That's what I love about the blues: those crying, sighing guitar lines are just as expressive as words. Pure sound can be so evocative. And then I started thinking, 'If I put some words, some vocals on these, I could be on to something.'"
Several of those brooding, slow-build early songs featured on Rhodes's first two EPs, which introduced listeners to the haunting duality at the core of his music: songs and soundscapes that are both incredibly fragile and hugely powerful, space and silence playing as important a role as sound, and Rhodes's calling card of layered harmonies delivering the coup de grace. That combination is caught vividly on the album track Close Your Eyes, where an imploring vocal and lyrics of intense tenderness and empathy – "When I look back, I look back on times you tried to hide inside your delicate mind" – lift the song aloft, the middle eight turning the screw and making the hairs on the back of your neck stand up. A song about vulnerability and trepidation, it has a special meaning for Rhodes. "It's quite obviously about my fear of doing this. There have been so many different versions of that song; I kept changing it. I wanted to make it a little more ambiguous, so I changed it to the third person and made it more about me talking to somebody else – when, really, it's me talking to myself."
Serendipity and accident so often play a crucial role in music creation, and Rhodes is no exception. "I didn't have any technical ability; the first recordings were just me in a room with a microphone. I'd record a song and then layer on harmonies. And the reason I started doing that is because I didn't have any instruments lying around. The results were incredibly raw, and I think that's why I found it hard to understand when people said they liked it. I had this feeling that it wasn't 'proper'. But people would go, 'Who did you record that with? Who did the backing vocals? Which studio?' And it was just me, with a microphone that cost a hundred quid.
"I remember having this feeling of, 'Ah, ok, here's the formula, the way in.' I found a way of writing and recording that I liked, that allowed me to get the results I was picturing, hearing in my head. I wrote constantly, but there were so many songs I loved but would listen back to the next morning and think: 'Delete.' I threw lots of stuff away, you know, 'I must destroy all evidence of this.' Sometimes, I wish I hadn't, but there you are. I'll learn. Nobody knew I
was writing, I was still in the band at the time. My girlfriend was the first person who I asked, 'What do you think of this?' I'd written a song for her called Morning, as a little present. I thought of it as just a romantic thing to do. And she played it to my manager, and things took off from there."
Some of Rhodes's early recordings were produced by James Kenosha (Pulled Apart By Horses, Dry the River, Mikky Ekko), and the pair have reunited on sessions for Rhodes's debut album, due for release in September. For Rhodes, the decision to work with James again was a no-brainer. "I went back to those demos to remind myself of those first moments where I found the method of writing, of sounding like I do. So it was obvious to me that James had to be involved with the album. I want it to be perfect because once it's done, it's done. It's a finished thing, going out into the world. I can't do what I did to some of those early efforts and just delete it! It's out of my hands."
Since Rhodes released his debut EP to great critical acclaim, his world has been changing, rapidly. Last year, he signed a record deal with Ministry of Sound, and toured with new labelmates London Grammar. There have been further tours with Sam Smith, Ben Howard, George Ezra and Nick Mulvey, and appearances at Glastonbury and R1's Big Weekend in Glasgow. The Home EP last autumn was followed by his recent single, the lilting, propulsive, euphoric, Lindsey Buckingham-like Turning Back Around. Additional recording sessions have taken place with the Canadian electronic producer Nineteen85 (Drake, Nicky Minaj), yielding the tracks Close Your Eyes, Raise Your Love, Wishes and Somebody.
"I had a brilliant time with him," says Rhodes, "he's so cool. He's been sampling my voice and says he's going to use them with other artists he works with. It's fun mainly because that's not my world – that's what makes it so interesting."
Rhodes admits he is having to remind himself to keep things simple as he completes the album. "Recording in a proper studio, you've really got to work on knowing when to draw the line. It's about sculpting, and finding the bits that need to stay in there." Fans can be assured that those ethereal harmonies will still play a major part. "My girlfriend and my mate were sort of ganging up on me the other night, saying that I always try to find something to hide behind; how, even though the early songs were very sparse, there were always loads of harmonies. But, hang on, I actually like all that; it's intentional."
The harmonies, he means, not the hiding. He says he's getting better at the latter. "I can still be fearful, but I'm also beginning to love using my voice, you get the chance to express so much when you sing, you lose yourself in something that is so much more important than ego, so much more mysterious." Rhodes credits a barbecue at his dad's for beginning the process that led, eventually, to the place he finds himself in now, recording a debut album that is already sounding like a classic.
"There were about 30 of my dad's mates, and my stepmum and my sister. I sang Crossroads with my dad. I was so scared that I couldn't play the guitar, my hands were shaking that badly. But then I started singing, and I saw people stopping talking, putting down their food and starting to watch. At the end, my dad actually had this little teary moment. And not long after that, he bought me a microphone and a little audio interface and said: 'You've got to do this. You've got to sing.' And that's when it all changed. I thought, 'If I can sing in front of the person whose opinion matters the most to me of anyone, there must be a way of me doing this now.'"
Even then, it was a case of baby steps rather than a road-to-Damascus conversion. "I know," Rhodes chuckles. "How complicated can it be? But I do think that being creative can drive you a bit mad. I naturally question everything I do, all the time. People would always be going on at me to sing, but I just couldn't. I didn't think it would come out loud enough. I delayed putting on my first show for ages; all I could think was, 'My voice isn't going to be loud enough on stage.' People won't hear me." Well, we can hear Rhodes now. Loud and clear. And it's a beautiful sound. All we need now is for him to believe that, too.